On our stand at The Photography Show 2016, we greeted a number of amateur photographers seeking advice on a variety of photography-related subjects. One topic that came up time and time again was printer speed vs. print quality. For photographers, quality of print is obviously crucial. There's no point spending hours setting up a shot and then painstakingly editing it only to find that your printer doesn't bring out the beauty of the image.Of course, speediness is always an advantage in a printer. Impatience is in our nature as human beings, and an increasingly busy lifestyle means we want everything instantly. So do you have to compromise when it comes to a printer, or can you have both speed and quality? We've put four top brand printers to the test.
Epson SureColor SC-P400 A3+ Printer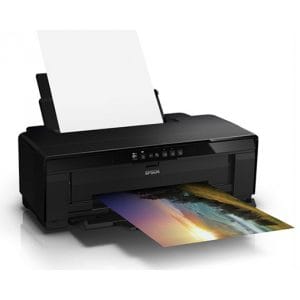 The SC-P400 provides the ideal entry into professional photo printing, so quality is the winner here. Designed to give photographers the choice to display their prints on different media, the SC-P400 supports fine art, glossy and matte papers, up to A3+ in size and up to 1.3mm thick.
Speed wise? The SC-P400 print 5 pages per min. (Colour, plain paper 75 g/m2), and 9 pages per min (Monochrome, plain paper 75 g/m2). However, the instantaneousness comes in the form of the printer's connectivity and flexibility. Built-in Ethernet means it can be easily connected to the network in a home or studio. Wireless printing is easy thanks to Wi-Fi connectivity and users can simply download the Epson iPrint App to print photos wirelessly from a range of mobile devices, including phones and tablets, from almost anywhere and at any time.
Canon ImageProGraf Pro 1000 A2 Printer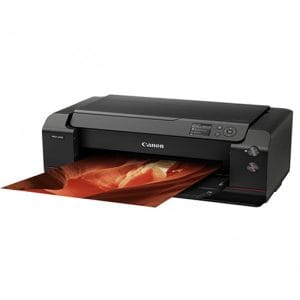 Like the Epson above, this Canon was created for professional photographers to bring images to life in stunning quality and colour. Its 12-ink system allows for amazing quality up to A2.
And it's quick; users can take advantage of the fast print speeds and colour collaboration: with a variety of media types supported from gloss, matte, fine art papers and canvas, giving photographers the look and feel desired. It prints an A2 image (LU-101 colour) in approx. 3 min 35s or in PT-101 colour or mono in approx. 6 mins.
HP DesignJet Z2100 Photo Printer (44in)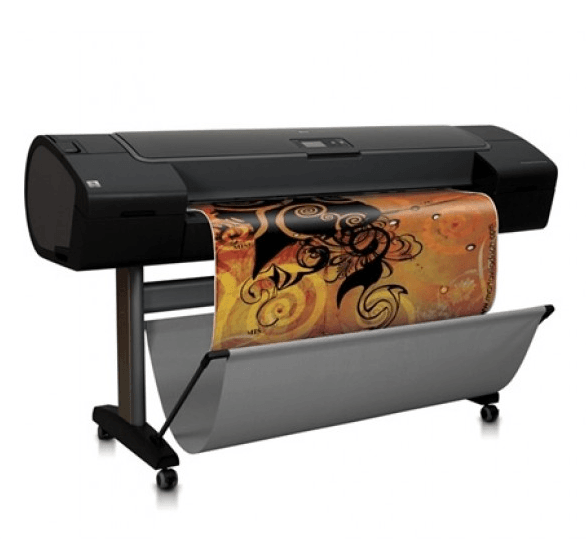 Need something bigger? HP's 8-ink DesignJet Z2100 delivers superior colour accuracy and consistency with the embedded spectrophotometer. Produce vivid, large format prints (up to 24 inch or 44 inch)in colour or black-and-white with 8 Original HP Photo Inks.
Of course, the bigger the print, the slower it will be. But this printer allows you to save time (and money!) with advanced HP's preview technologies. They're designed to help eliminate trial and error by letting you preview layout, size and position of your print on your paper.
To get really technical, HP have provided detail on the Z2100's print speeds:
Best:
15 min/page on D/A1 or up to 17 ft2 /h (colour image on glossy paper)
9.8 min/page on D/A1 or up to 31 ft2 /h (colour image on coated paper)
Normal:
7.9 min/page on D/A1 or up to 38 ft2 /h (colour image on glossy paper)
4.2 min/page on D/A1 or up to 72 ft2 /h (colour image on coated paper)
Draft:
5.8 min/page on D/A1 or up to 52 ft2 /h (colour image on glossy paper)
2.0 min/page on D/A1 or up to 150 ft2 /h (colour image on coated paper)
Canon ImageProGraf IPF6400S 24″ High Speed Printer – 8 Colour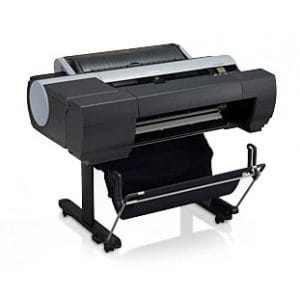 The IPF6400S provides the best of both – high-quality and high-speed A1 (24") prints for low cost. An optional spectrophotometer unit provides rapid colour measurement and schedulable colour checking, which allows for convenient and stringent quality control across all jobs. All in all, the iPF6400S is versatile enough for a range of applications – from poster printing to high-quality canvas production.
Printing Speed:
(A1 Roll, Plain Paper)
0:35 min (Fast Economy Mode)
1:56 min (Standard Mode)
(A1 Roll, Coated Paper)    
1.02min (Fast Mode)
1:56 min (Standard Mode)
(A1 Roll, Photo Paper)      
2.08min (Fast Mode)
3.08min (Standard Mode)
8-colour LUCIA EX ink means the iPF6400S achieves outstanding print quality. Fine details are reproduced with higher print registration accuracy, and output is also highly durable with strong scratch resistance.
For high quality and large format prints, instantaneous printing cannot be expected. Yet the above printers show that print technology is moving in a positively speedy direction. The days of waiting 30 minutes for a large image to print are long gone.
The four printers we've looked at here are obviously for different uses. That's what it's all about in the end – what's right for you. If you need advice on choosing the printer that fits your workflow, get in touch here or talk to one of our agents on our online web chat.