When using a standard printer, achieving a high quality black and white print is far more difficult than achieving a colour print that looks great. If a printer has just three colour inks or three colours and a black, then black and white prints may show a distinct greenish or magenta tinge under some lighting. This is because there is no neutral grey between pure black and the white of the paper. How can you avoid this and produce the perfect black and white print?
Preparing to print
Decide on the size of your image – will you be printing A3 images or an 8 foot panoramic? Keep in mind how the detail of your photograph will look when viewed, whether it's on a wall or in someone's hand. Use editing tools to sharpen the image accordingly. Use a colour management tool such as X-Rite's ColorMunki Photo to ensure what you see on the screen will match your print.
Test your printer's black and white setup before committing to your final print. You can find black and white test images online especially for this purpose. Try out different types of paper and sizes to get a feel for how your printer handles black and white printing.
What type of printer is best?
Here's a couple we would highly recommend: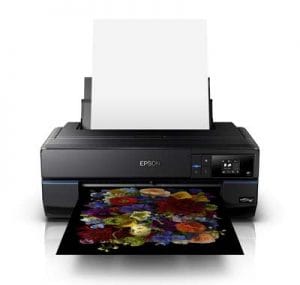 Epson SureColor P800 17 inch printer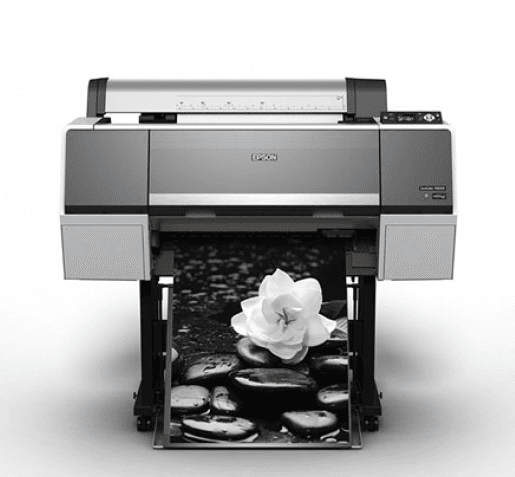 Epson SureColor P6000 24 inch printer
Both of these Epson printers have a brand new formulation of black ink with the highest DMAX of any Epson printer produced. Essentially this formulation gives deeper darker blacks but also aids tonal gradation, perfect for the printing of black and white images. Epson have long been known for producing fantastic black & white prints and these printers make them even better.
Which paper should I use?
If you've read our blog about choosing the right paper, you'll know it mainly comes down to personal choice. Prints will look different on matte to how they look on glossy, so test both to see which style you prefer. Consider your audience. If you'll be passing prints of a photograph around, the fingerprint resistance and less reflective nature of matte is more suitable. Matte is generally the most popular for the printing of black and white photography. Try Epson Enhanced Matte, Hahnemuhle Photo Rag, and Innova Smooth Cotton High White.
Check out full our range of paper here.
We are always happy to help and advise at DPSB. You can get in touch with us here or visit our showroom to see our products in action.