Direct To Garment (DTG) printing is the process of printing on textiles and garments using specialised or modified inkjet technology. Similar to conventional inkjet printing, DTG printers spray tiny droplets of ink onto a substrate (in the case of DTG the substrate is a fabric garment).
DTG differs from conventional inkjet printing in the finishing of the print. With DTG, once the garment has been printed it needs to be cured to remove the moisture from the inks on the garment, thereby fixing the print onto the fabric.
At DTG Solutions we combine years of expertise in digital printing with a passion for new printing technologies. We offer several DTG packages but also tailor specific solutions dependant on the client's requirements.
What are the benefits of DTG?
No setup costs.
Print images on direct to garment printers are highly accurate and detailed.
Full-colour printing is more affordable.
Less limits on colours and sizes than screen printing.
So you're interested in a DTG package? Here's our 3 top tips for making your DTG business a success.
1. Do your research into the industry
You may have a great deal of experience in the print industry, but this doesn't mean the DTG industry is necessarily for you. Research online and book a demonstration in our showroom here to find out more.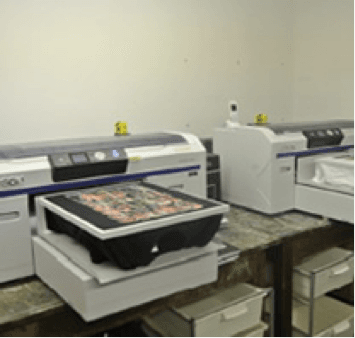 2. Understand your audience
Knowing what your target market want is key for any business, but it can be easy to get carried away and do what YOU want in a creative business. You may want to wear a t-shirt with a certain design on it, but do your customers? Watch out for trends and survey your target market in order to understand what you should be producing.
3. Take inspiration from the competition
It can be difficult to know where to start when launching a new venture. There's no problem with looking at similar businesses and taking inspiration from what they do. Look at the detail of their garments, their best-sellers, how they market them, and their pricing. There's nothing wrong with a little inspiration, as long as you're not plagiarising! Check out case studies from DTG businesses here.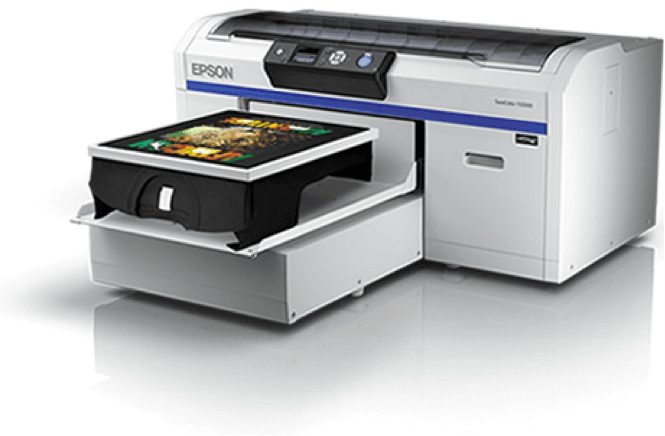 There are, of course, many other elements to success for a DTG business, and we're always on hand to offer advice. Visit the DTG Solutions site to watch videos of Epson DTG printers in action and to book a demo in our showroom.