So, you're thinking of purchasing a large format printer. In some cases, this is a great investment and can make perfect economic sense over outsourcing to a print shop. However, it isn't a decision that should be taken lightly. So do the benefits of producing your own prints outweigh the benefits of going elsewhere to get them done?
Here are 3 things we think photographers need to consider before they purchase a large format printer.
Space
This is fairly obvious, but some large format printers take up a lot of space. For example, this Canon Imageprograf IPF8400SE 44-IN printer measures 1893mm x 971mm x 1144mm (width x depth x height). Its size makes it great for printing large posters for your business, but it's less useful for a photographer working from home or in a small space.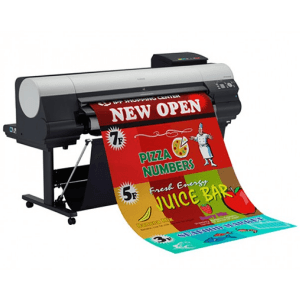 Looking for alternative products that suit your needs is a must if you're short on space. This Epson SureColor SC-P7000 STD is a bit smaller than the Canon above, but it's still pretty bulky and not suitable for everyone!
If your prints don't always need to be really big, this A2 desktop SureColor SC-P800 also by Epson might be more suitable. At 684 x 376 x 250 mm (width x depth x height), it's a good size and can be used with an additional 17-inch wide roll paper adapter for prints up to 10 feet long – ideal for your panorama shots!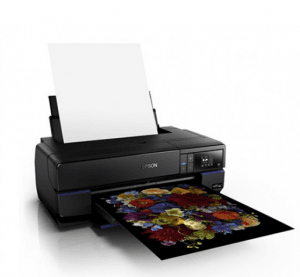 So unless you have a spare room to put your LFP in, we recommend looking into smaller alternatives.
Print volume
Do you print daily? Or only every few weeks? Large format printers are more common in commercial settings because they're designed for heavy use.
Calculating your ROI might be a good place to start. Consider how much your printer costs, and how many prints you'd have to sell to break even. Is the number a little high? Then perhaps a large format printer isn't for you. If you're not fazed by this number, then go ahead – an LFP is probably a good investment. To help you keep track of your ROI, products like this Canon Imageprograf IPF9400 60″have built in cost-management software.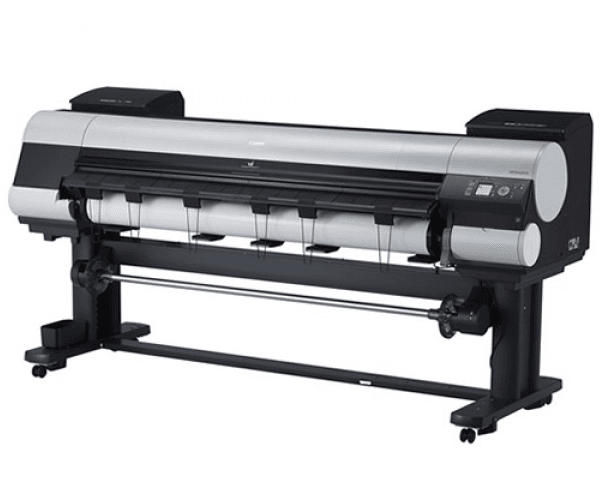 That being said, there are cheaper (and usually smaller) alternatives. This Epson Stylus Photo 1500W is affordable and great for those looking to take their first ventures into A3+ and panoramic printing.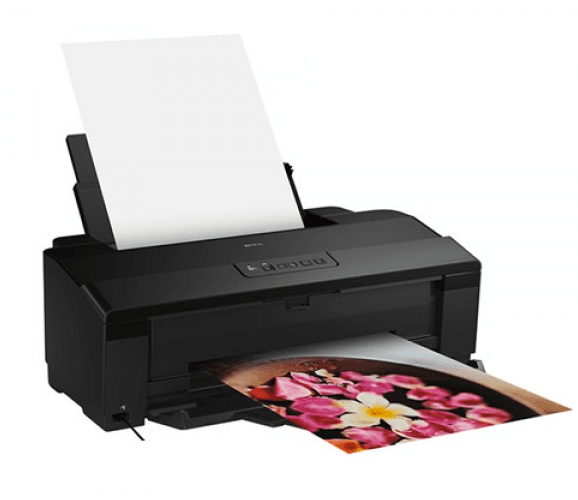 Additional costs: paper, ink, print heads, repairs…
LFPs can be costly to run, especially as they need to be regularly used to avoid clogs. Ink is perhaps the biggest cost in terms of printing consumables.
As you'll be using larger amounts of ink, it might be tempting to stockpile. Remember, this is not a good idea, as inks have expiration dates. Your best bet is to research printers with low consumption rates, as some are more efficient than others. Additionally, it is important to look into print heads – not all brands have heads that can be replaced by users, and some aren't replaceable at all, meaning that when the print head goes …so does the printer. We suggest that photographers looking to make the leap to LFP thoroughly research all the features of the printers they're considering before making a decision.
All in all, although large format printers can be a costly investment, they are just that – an investment – and so making the leap to LFP might be worth it for the right photographers.
To start your research on what LFP might be right for you, you can browse our collection here. For further advice about whether an LFP is for you, get in touch here or talk to one of our agents online.