Wireless printing using WiFi is the standard way of printing documents to your chosen nearby printer without cables. However, if you need to print from your smartphone or tablet, using standard wireless printing practices isn't an option, because you can't install a printer driver on these devices, as you would on a computer.
To make it easier to print remotely, companies such as Apple and Google have developed their own apps to make printing from mobile possible. To keep up, printer manufacturers developed their own apps.
When buying your printer, you might notice that the product description will tell you what apps it is compatible with. However, this isn't always as limiting as it may seem. Below is an explanation of some of the mobile printing apps you might come across and an example of their various compatibilities. 
What are your options?
Print manufacturers have taken advantage of mobile printing, creating apps that correspond with their specific printers, which you can download from your device's app store. Examples of this include Epson's iPrint, Canon's PRINT app, and HP's ePrint.
AirPrint is Apple's solution to mobile printing. To use an AirPrint printer, you connect it to your wireless network. When you go to print off your Apple product, you will also be able to see a list of AirPrint-compatible printers on your local network. However, AirPrint itself can only be used using Apple products such as iPads and iPhones, so if you have an iPad and an Android phone, you will only be able to use iPad.
Similarly, a Google Cloud Print compatible printer will connect to your wireless network like a Wi-Fi-enabled printer, but you will also need a Google account to communicate with your printer via the internet. You can then print by logging into your Google account.
Usually, your smartphone or tablet will be better supported when using the app for your device, which is why people choose to use them over manufacturer-specific or paid third-party apps. However, all options should be sufficient enough to print remotely.
Some printers support all of the options
Most printers are AirPrint and Google Cloud Print compatible, as well as supporting the software from their own manufacturers, so buying a printer that is only compatible with Apple or Google/Android products isn't necessary.
For example, with devices such as this HP DesignJet T730, HP's ePrint is marketed as the suggested app to print from your mobile. To use this feature, you simply send the document as an email attachment.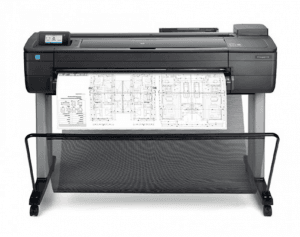 Even if it isn't apparent straight away, this printer is AirPrint and Google Cloud Print compatible. If AirPrint is your preferred method, or if you already have the app downloaded on your iPhone, you can still easily print to this printer using your iPhone. Equally, if you prefer to print from your Android, you can do so. The choice is therefore relatively open as to whether you print using Google Cloud Print, AirPrint, or HP ePrint, making this printer perfectly suited to a business environment where many different devices might need to be connected to the same printer.
However, using HP's own apps does have its perks. HP's additional AiO Printer Remote app lets you access additional printing features that you can't access from AirPrint or Google Cloud Print.
 Some printers don't, but this doesn't limit the devices you can print from
Printers like this Canon Pixma Pro-10s supports Apple's AirPrint, but only for certain devices, and Google Cloud Print isn't supported at all. This might be preferable if you wish to print from only the supported Apple devices.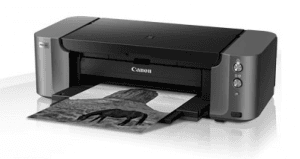 On the other hand, all Apple products running iOS 6.1 or later, as well as devices running Android, can download the Canon PRINT app, so you will still be able to print with the device of your choice with the printer manufacturer's app.
Some printers only support their own apps
Some printers only allow you to use the manufacturer-specific app for that printer.
For example, this Epson Stylus Photo allows you to print through the Epson iPrint app only. However, this may be desirable as it offers a consistent experience across devices, meaning that the process of printing from your Android phone and your iPad is the same.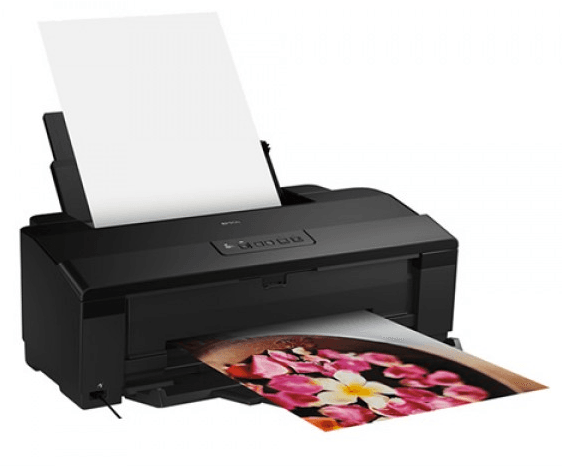 Although the options may seem confusing at first, overall your choice of device to print from is not all that limited. All devices are usually catered for in some way, whether that be through a device-specific or printer-specific app. However, some printers offer more choice than others, making it preferable to those who favour one approach over another, or who want to connect many different devices.
 In order to fully consider your options, it is advisable to thoroughly check the product details to see what support is offered. Alternatively, you can use the manufacturer's websites – such as Epson's Solution Finder – to check what your printer supports, or check your device's support pages to see what printers are compatible with your device. Apple's AirPrint, for example, has a comprehensive list of compatible printers.
 If you need help deciding which printer is best for you and your mobile printing needs, contact us, or get in touch with one of our agents online.