According to the British Printing Industries Federation, the UK is the fifth largest producer of printed products in the world. In the same report, they also suggested that – unlike digital or TV – print is often associated with a number of misconceptions about its impact on the environment. As a result, printers can often feel under pressure to make sure that their environmental impact is kept to a minimum.
However, there is a lot of good news for the printing industry and other industries where printing is essential. There are many ways to ensure the reduction of your business' carbon footprint and in doing so, not only are you reducing the effect on the environment, but also reducing your costs and increasing your efficiency. Here are 3 tips to print green.
Pick your paper
Paper, being the raw material used in the printing industry, is the most obvious source of environmental concern. The easiest thing you can do to ensure that your business does its part for the environment, is look out for the FSC logo when you purchase paper. FSC stands for the Forest Stewardship Council, and unlike recycled paper FSC-certified paper is typically composed of virgin tree fibres. However, purchasing paper with the FSC logo guarantees the protection of parts of forests that are inhabited by rare plants and animals, as well as the rights of indigenous people to use the forest, as well as ensuring that harvested trees are replaced, or can regenerate naturally. It is also the only wood certification scheme endorsed by major charities such as WWF, Greenpeace, and The Woodland trust.
Alternatively, you can opt to use recycled paper. Concerns about paper quality are quickly diminishing as technology advances and paper fibres can even be recycled up to 4 to 5 times, so your end product will be high quality, despite how many times the fibres have been reused. Additionally, using recycled paper is good for your brand in showing customers your commitment to the environment. Remember to check percentages – the higher the level of 'post-consumer waste paper', the better.
Waste management: Colour calibration
It can be irritating when your print doesn't match up with the colours on your screen. We have a large range of products – as well as hints and tips in our blog – on how to make sure that you get the exact colours from shot to screen to print. Calibrating your monitor will optimise its settings for contrast, brightness, and colour temperature.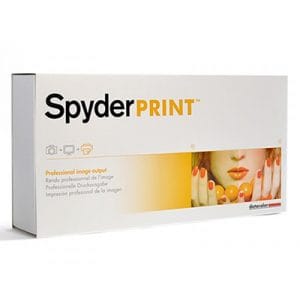 Following this up with products like the Datacolor SpyderPRINT to manage the colours in the output process ensures that your prints will come out accurately. This eliminates trial-and-error and waste product, saving you time and money.
Print Responsibly
There are many factors in the physical printing process that can be reconsidered. One might be the use of vegetable based inks. Another simple option is to ensure that your printer offers low energy consumption or meets Energy Star requirements. DPSB offer a range of Energy Star certified products, including printers and scanners, that offer great results and low energy consumption.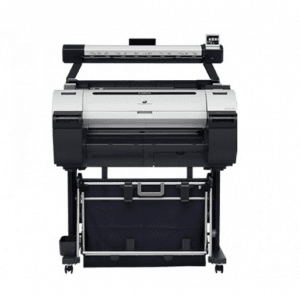 For example, this Canon Imageprograf IPF670 L24 Multifunction Printer system is energy star certified and great for smaller offices looking to save on their energy use. Buying an energy efficient printer can quickly lead to energy and paper savings for your business, as well as benefitting the environment.
If you need advice on how your business can print green, get in touch with DPSB or chat to a specialist online now.