We all know the feeling – you've taken a great shot and spent money on a good quality printer, but when you print out your image, the results are disappointing. Whether the colour was off, or the image is blurry, if you've ever been frustrated with the print of your digital file, chances are that one of the following things could be what's giving you poor quality prints.
Next time you're not happy with your printed image, run through these things to see if you can figure out what is affecting the quality of your image.
 Your Monitor
Did you know that getting accurate prints isn't always to do with your printer? The age of your monitor, its resolution, and the light reflecting on it can all affect what you see during the editing process, meaning your prints aren't quite what you expected when they come out. Colour calibration is also a key factor in making sure you get accurate prints. Some photographers aren't aware of the importance their monitor plays in their end result. Small steps like making sure that your monitor is calibrated and investing in a hood or hooded monitor, like this BenQ SW2700PT Pro 27in IPS LCD Monitor, to deflect light is an easy way to avoid disappointing prints.
 Your Paper
As we've discussed in previous blogs, the kind of paper you choose to print on changes the way your photo looks once printed out. Photo paper differs from your everyday standard paper because it absorbs ink more accurately due a chemical coating that you'll find on most photo papers. Most printers should be equipped to handle different kinds of paper, so your best bet for improving the quality of your image is to try out different kinds. You can find out more about the different features of different papers here.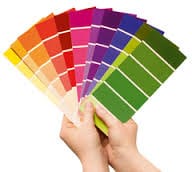 It's also important to remember that some printers work better with papers from the same manufacturer – you can search for paper by brand using our media finder.
Your Ink
The type of ink you use also affects the look of your print. There are two types of ink used in inkjet printers. These are called dye-based and pigment-based inks, and they behave differently on different papers. For example, although dye inks tend to offer good colour and precision, because they're made of water soluble colourants, if the paper is too absorbent the ink is likely to spread and lose precision. Research into what kind of ink you should be using is therefore a good step to take in improving your prints.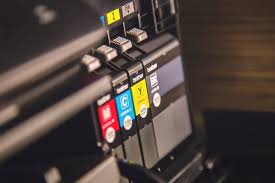 Additionally, using 3rd party inks, which tend to be lower in quality, could be giving you poor quality prints. Using manufacturer inks is a good way to ensure print quality.
There are lots of ways that you can improve the quality of your printed photographs. If you're looking for the tools or advice to improve your poor quality prints, why not get in touch with DPSB or chat to one of our agents online?