The HP subscription service that helps your business save time and money.
Monthly plans starting from £76.49 per month, with no upfront hardware cost. Plans include a new plotter, savings of up to 25 % on supplies automatically delivered and onsite service.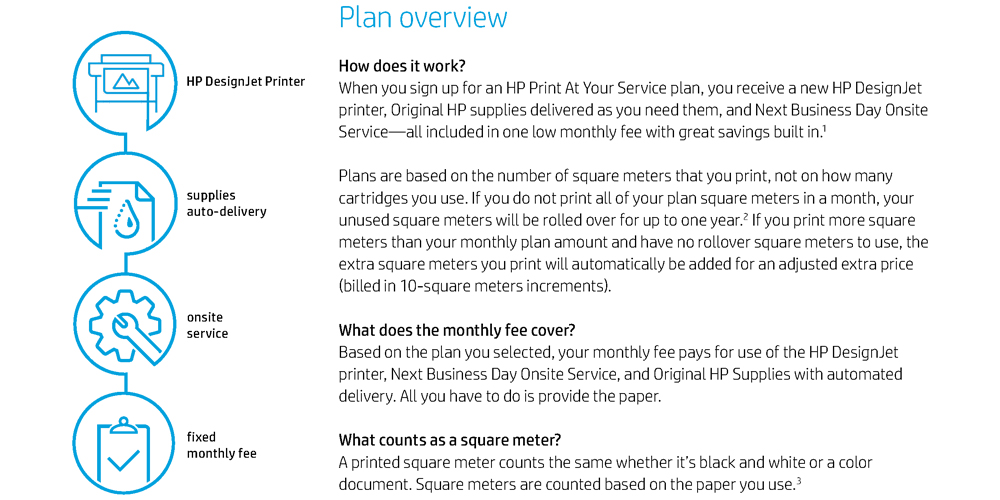 Simply pick a plan that suits you and receive all of the above benefits. Plans can be modified or cancelled each year to flex with changing business needs. 
Please complete the form below and our HP expert will contact you with more information.
*£5 each 10 sqm over plan. Printer must be on a network. Hardware payments are over 36 months. 12 month agreement for supplies.